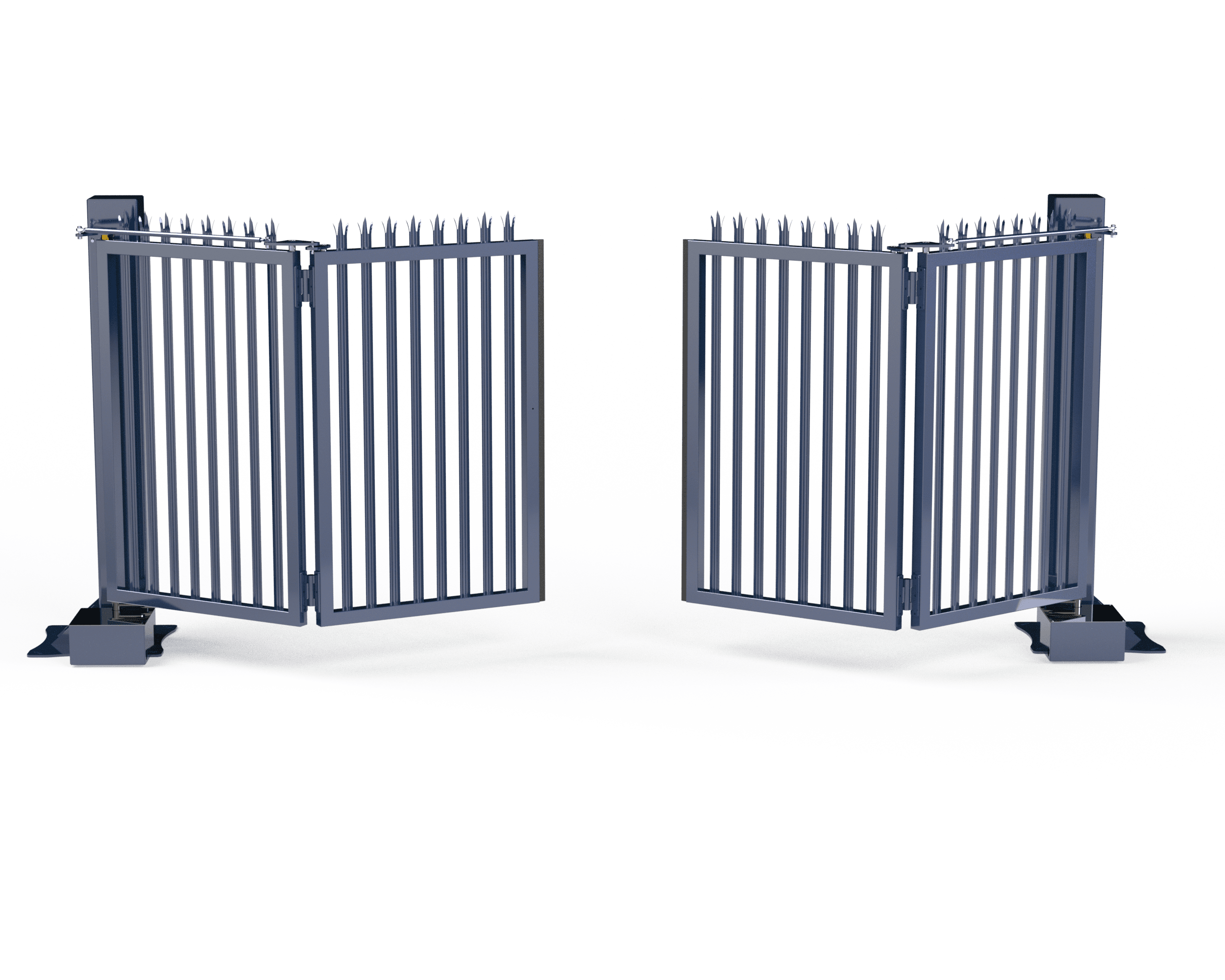 Bi-folding speed-gates provide the perfect solution for security in confined locations, or where speed of opening is important.
The design incorporates two mechanically connected leaves per side, which swing open together thus providing a greater speed of operation that other automated gate systems.
The small swing arc needed by the dual gate leaf system allows these gates to be located in situations which would rule out the installation of conventional gates. They are engineered to allow bolt down fixing to suitable concrete pads, and are compatible with all current access control systems.
Maximum Height:
3.5m (Depending on span)
Opening / Closing Times:
105 seconds
Drive System:
3 phase (inverter driven) motor and wormed gearbox mounted at ground level or high level as required.
4 x Cat 8 edges, dual height photocells. Emergency Stop button and a flashing beacon / Sounder.
Power Supply:
230VAC 50Hz 6 Amp