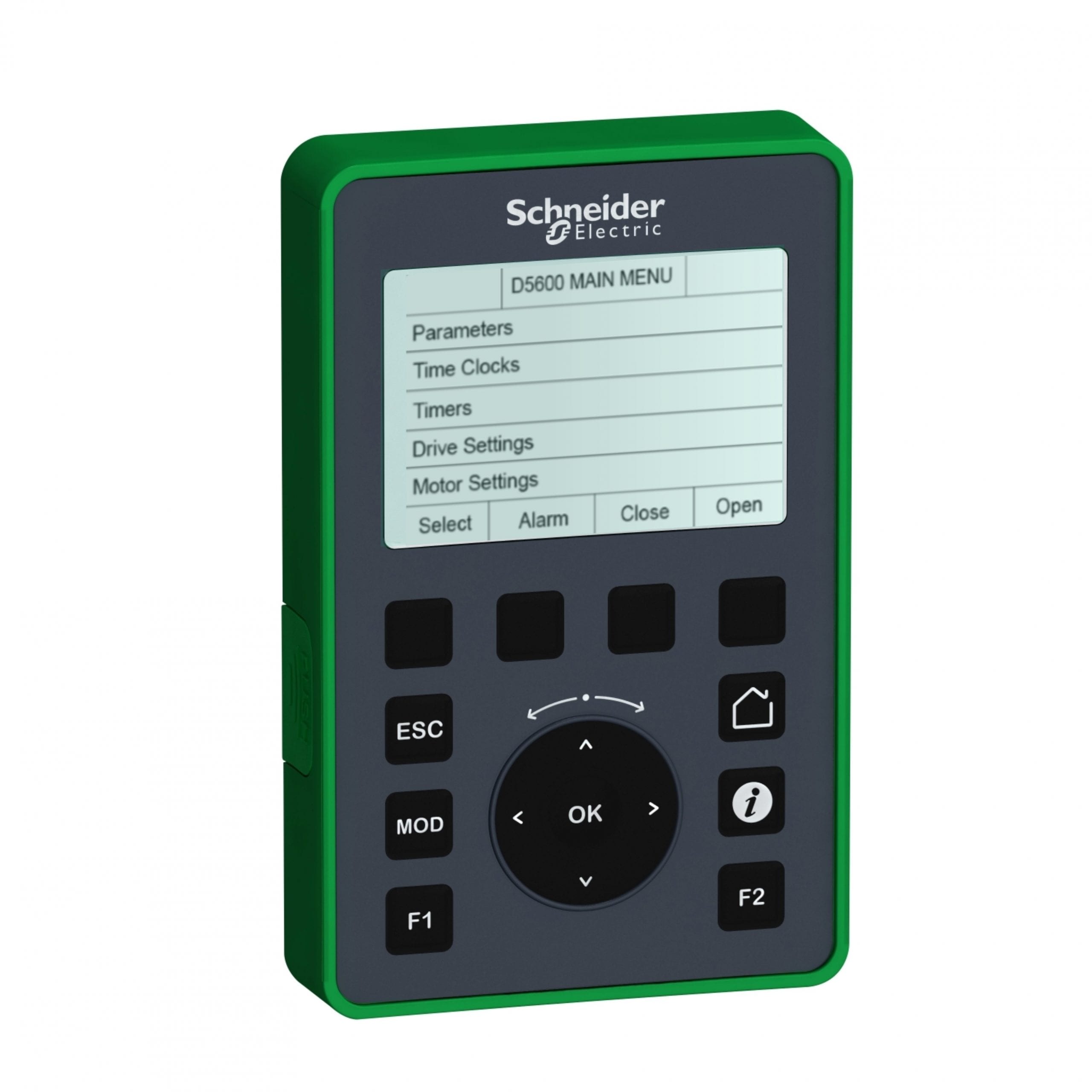 ULTIMation have a policy of continual improvement which allows us to offer state of the art control and safety systems, and keeps us one step ahead of the competition. The PLC software was developed in house by ULTIMation engineers to simplify installation and maintenance procedures. Our standard control system for barriers, gates and road blockers provides installers and end users with the ability to simply adjust operational parameters to suit their particular application. Featuring a graphic display and simple iPod type controls, the user can adjust time clocks, timers and even drive speeds within seconds.
If the system develops a fault, the screen glows red to alert the engineer, and the fault history can easily be displayed to allow instant diagnosis. As an example, the system will detect when a safety loop or edge has latched on and record this information. When an engineer accesses the PLC he will be presented with the fault information, therefore saving time and cost at site.
The Schneider programmer ensures that accessing parameters from the graphic display is both intuitive and user friendly. The user can simply scroll through the parameters and turn them on or off as desired. Speeds are set in a similar way to suit site requirements.
The drive is networked to the control system and provides functions from the graphical display to control speeds and slowdowns. This has allowed us to achieve the quickest emergency stop and back-off times in the industry, ensuring that our gates easily pass force tests without compromising their final speeds.
The system also has a built in time-clock function, allowing gates or barriers to be opened and closed to suit site requirements such as shift changes or holidays.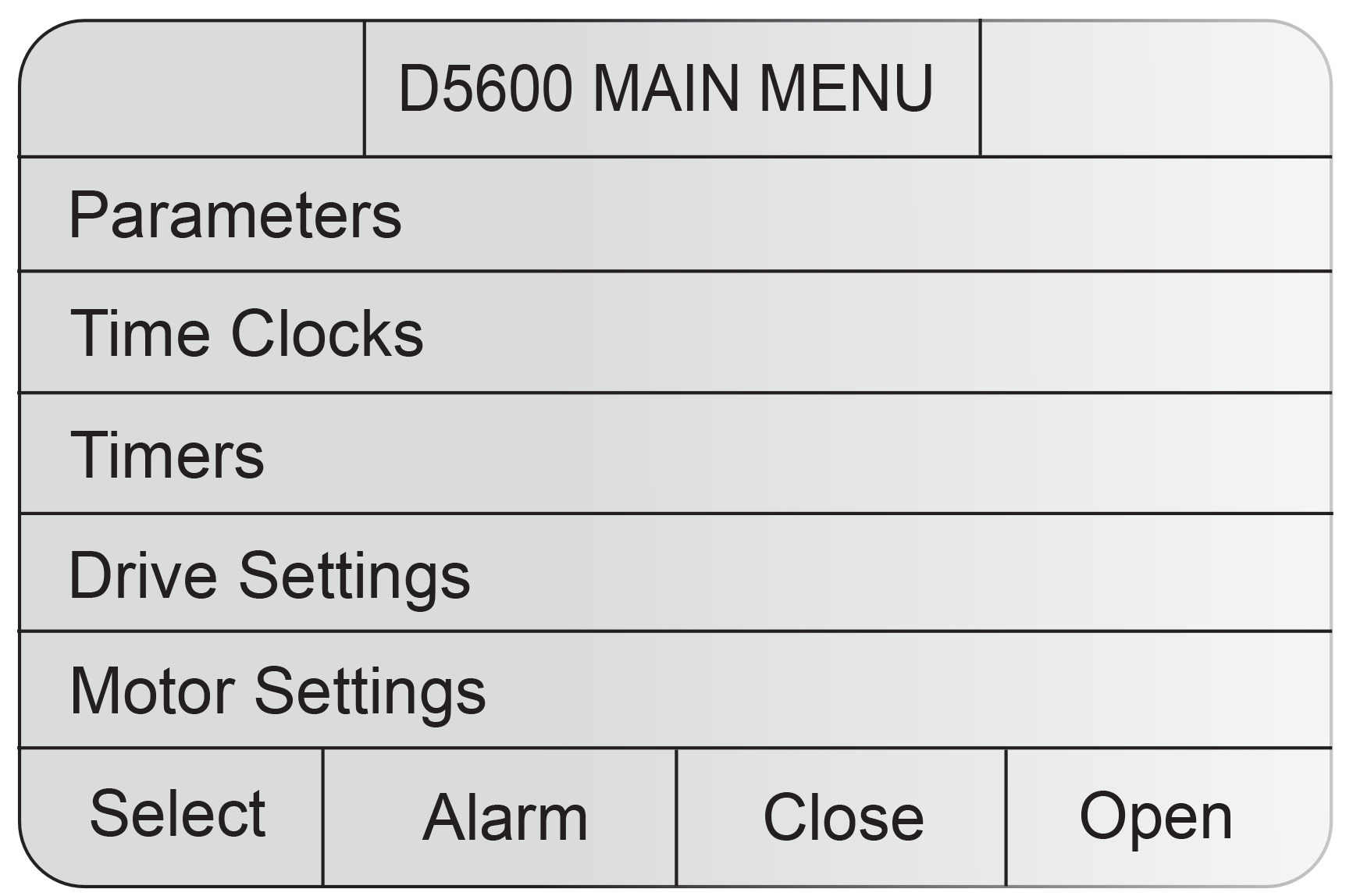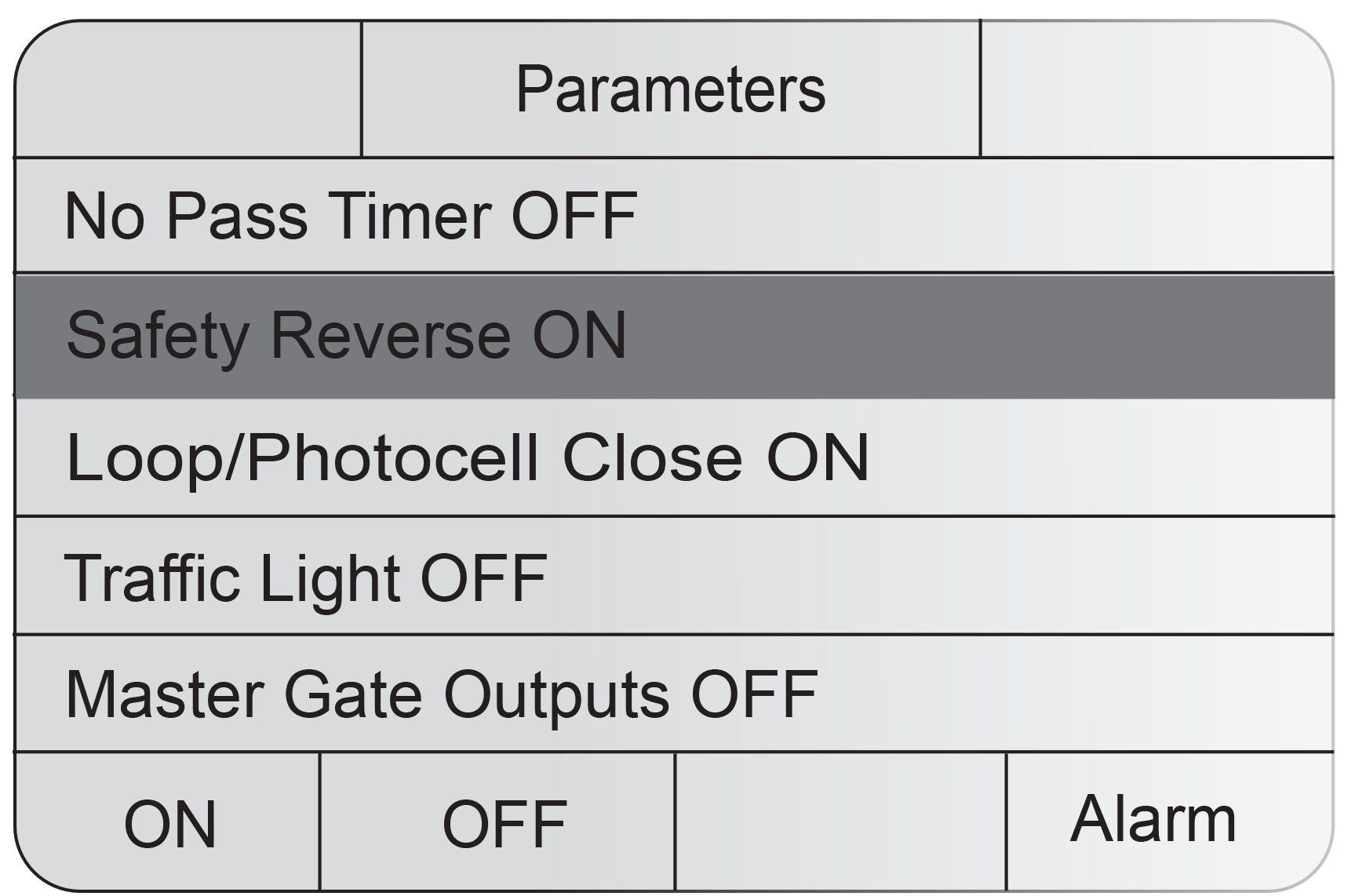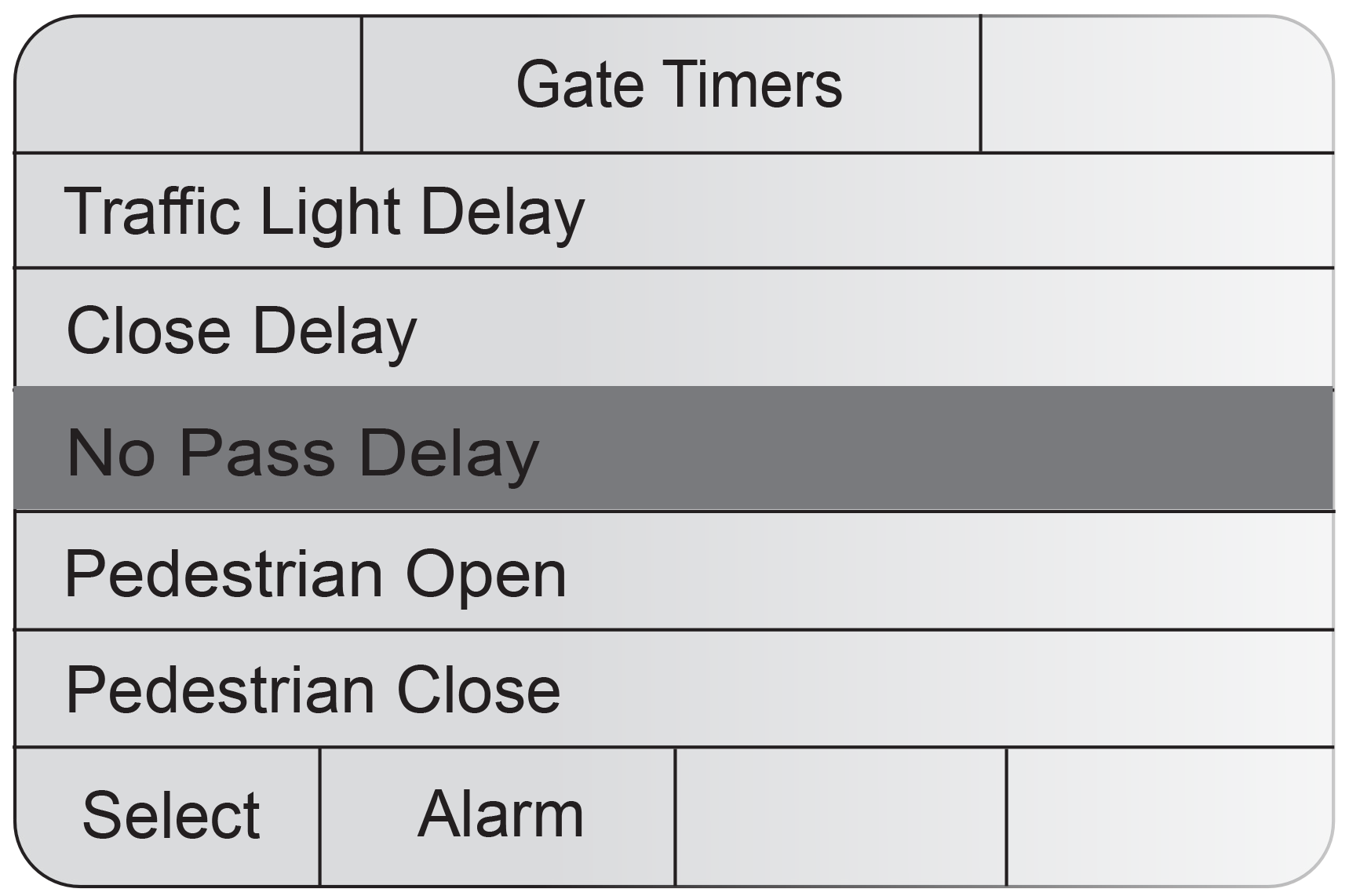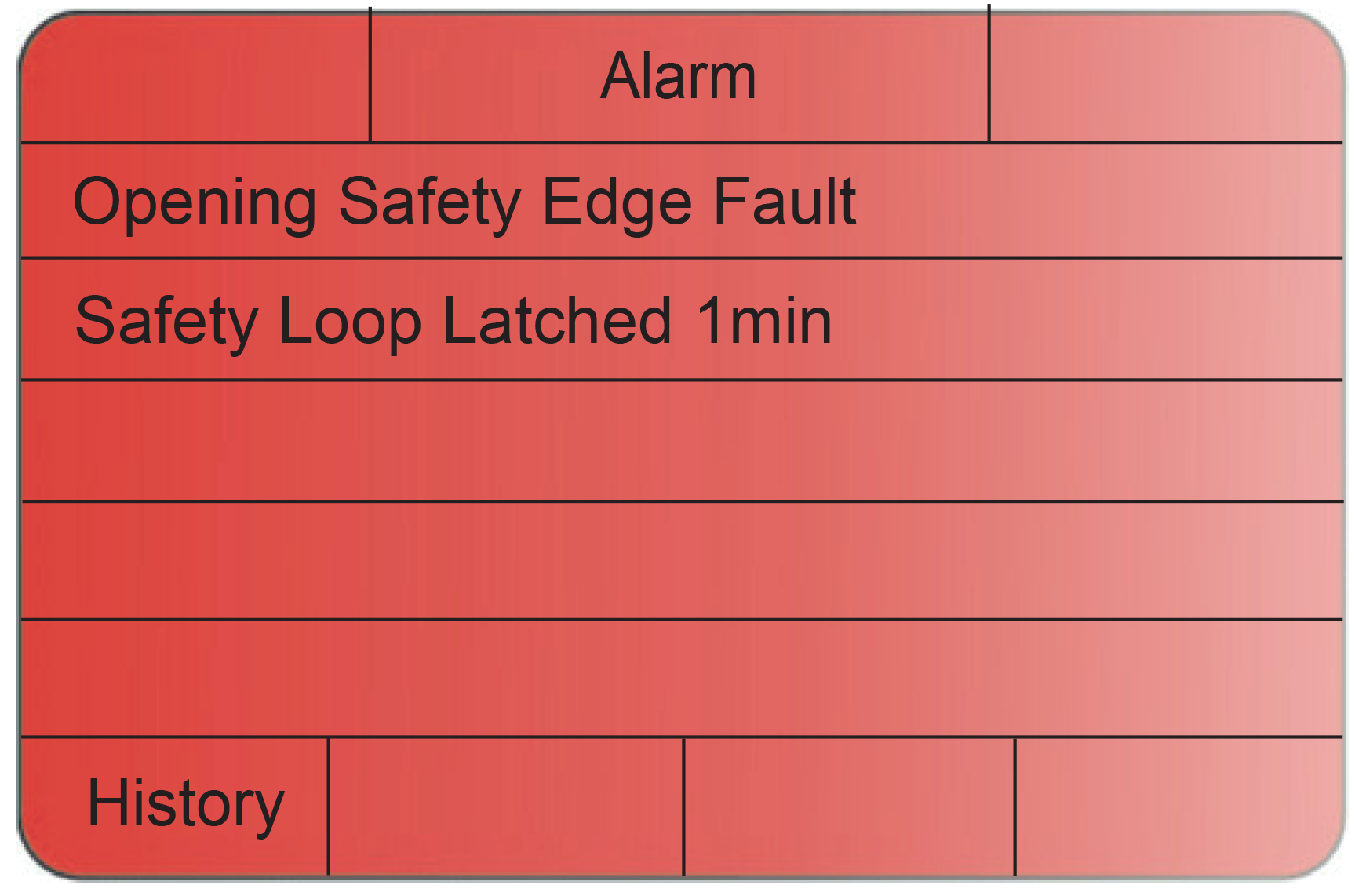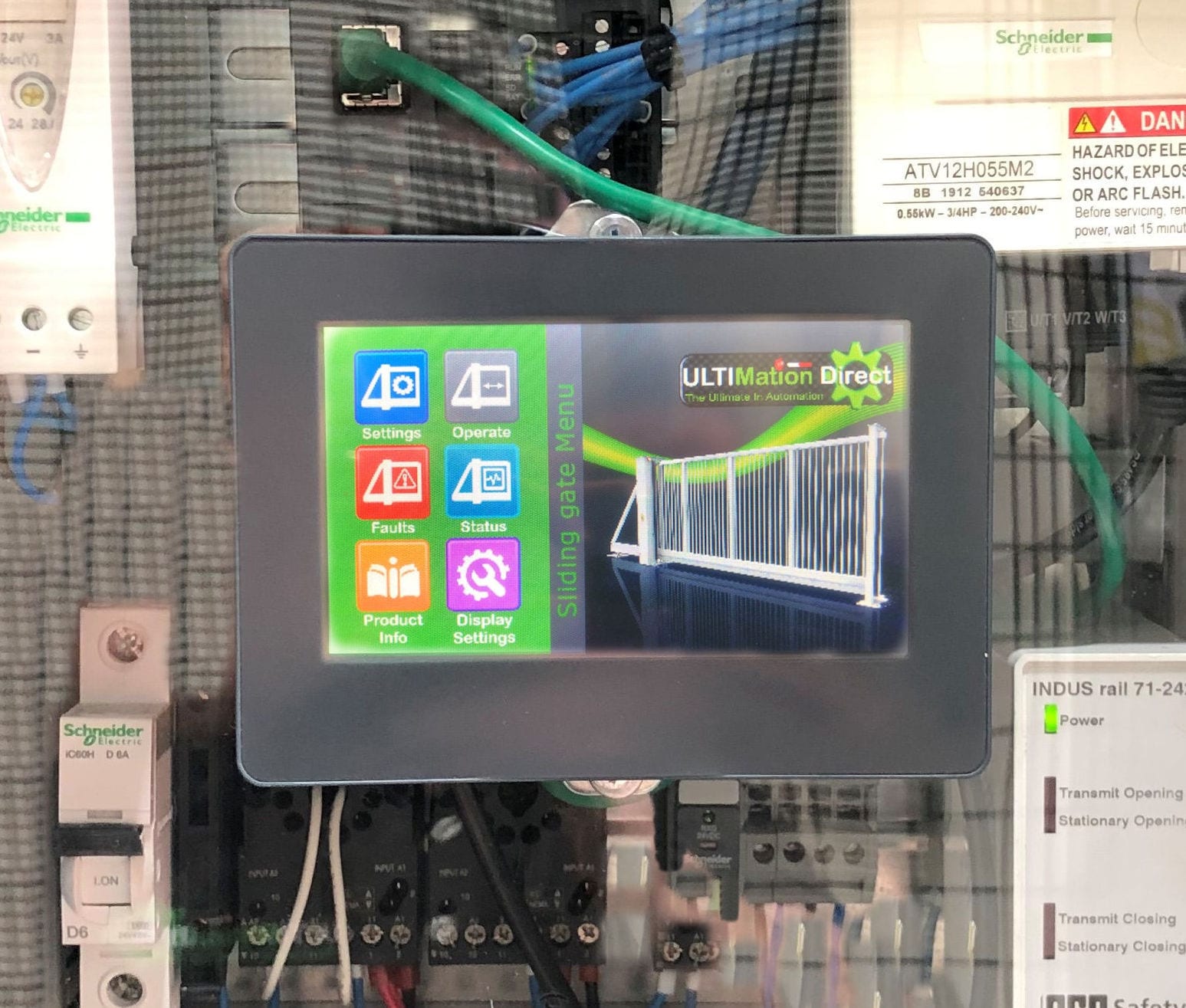 Our new optional touch screen display extends the capabilities of our control system and allows you to set up and configure the system in a matter of minutes.
The software which was developed in house by ULTIMation provides all you need to set up and troubleshoot the device, and you are even able to access the O & M manual and circuit diagrams from the screen.
A selection of the many pages available are shown here.
The home page menu which can be customized to display your company logo.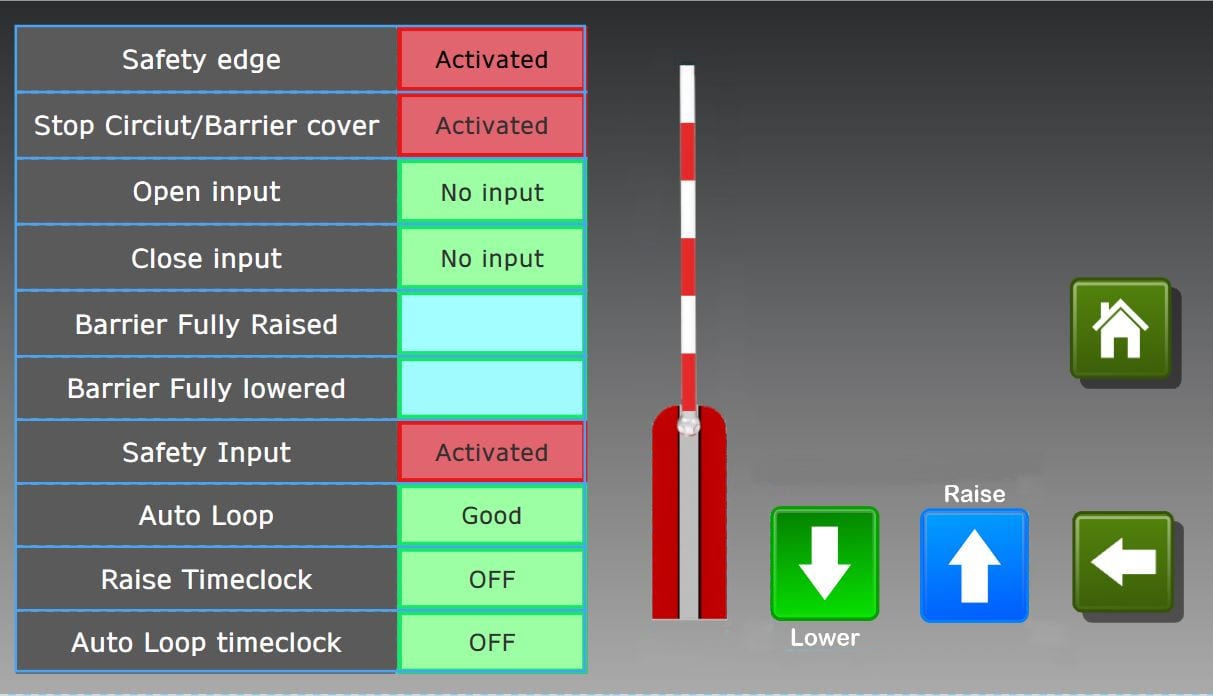 Status page, at a glance confirmation of the status of the barrier / gate and safety systems.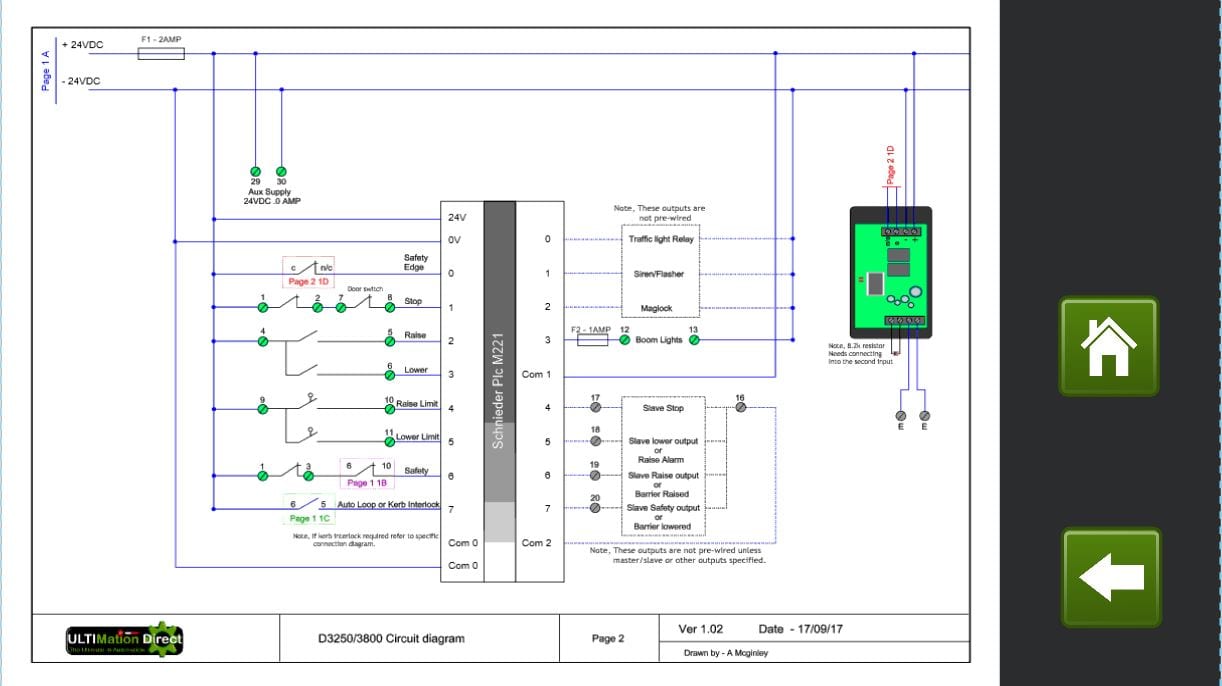 The unit even stores the O & M manual and wiring diagrams to make your life simpler.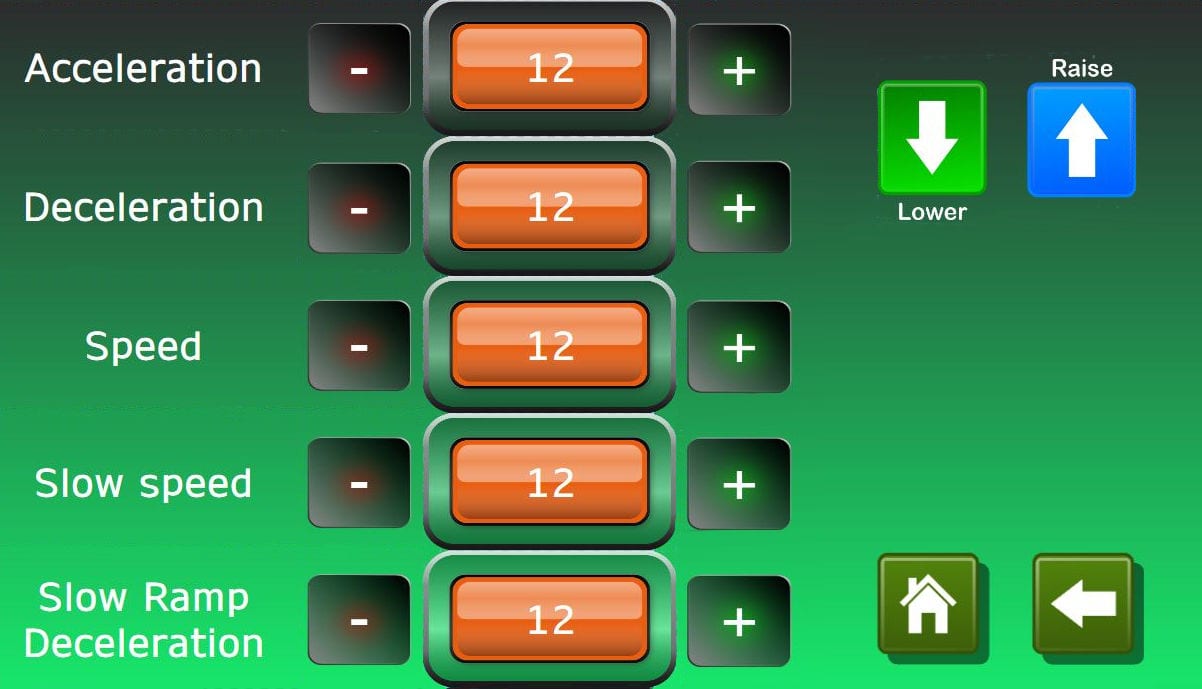 Gate and barrier speeds and slow down settings are on the one page for simplicity.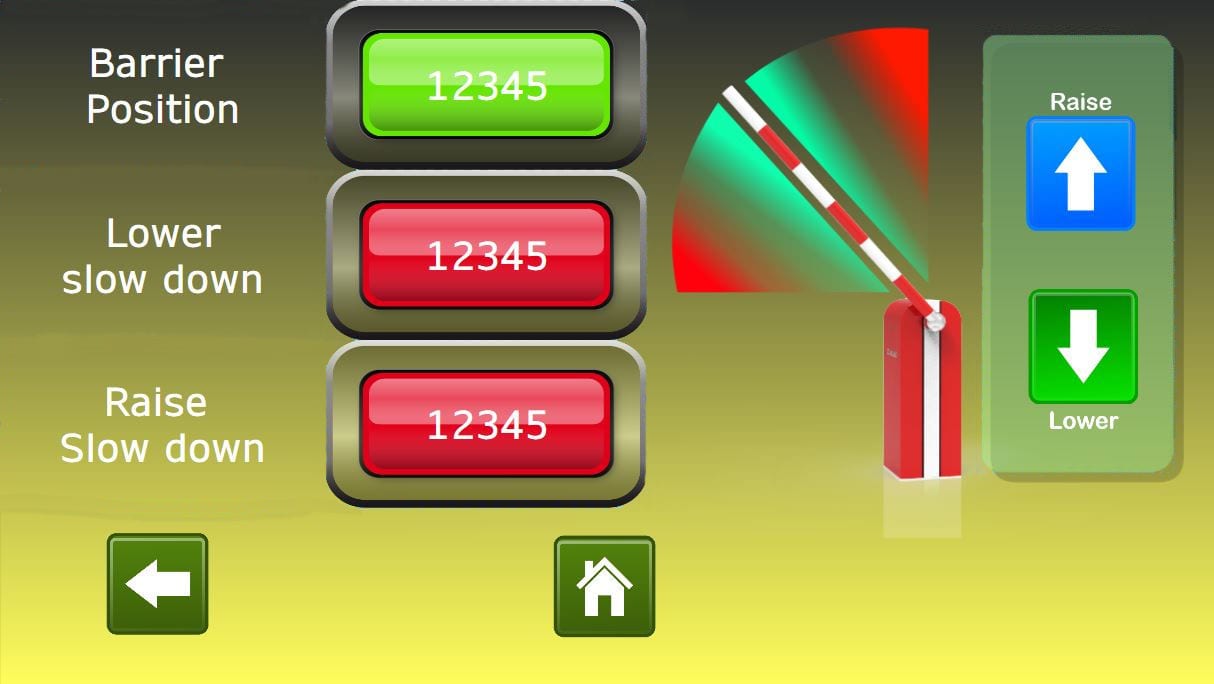 The gate or barrier can be operated from the screen to test the programmed settings.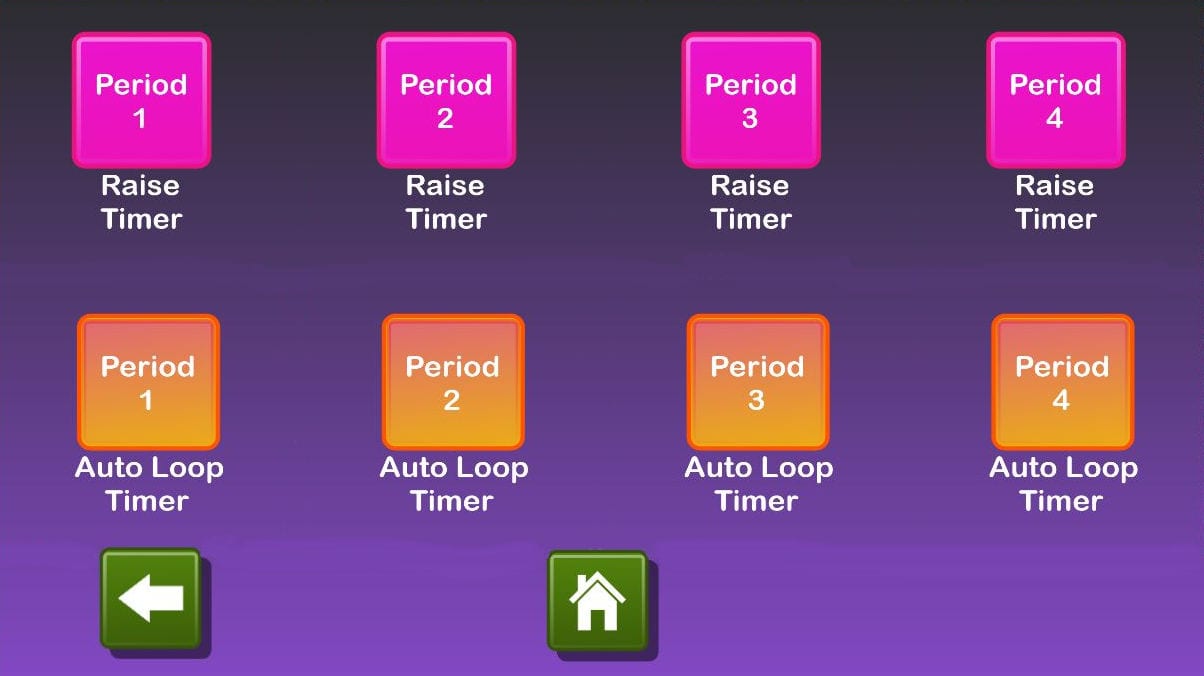 The built in timeclock function is accessed from this page and can be configured in seconds.